Commercial Relocation Solutions
By recognizing the relocation as more than just moving will open doors to new opportunities.The business location is important to generate potential growth for your business and atmosphere may bring about a whole new image.A factor used in finding your company's personality can be the relocation experience which can assist in determining where you stand in the marketplace.
Moving needs to be a positive for the company as well as the employees by bringing both units together and giving everyone a chance to develop ideas for change.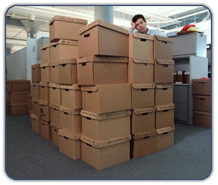 These are some of the reasons why it is important to find more than a moving company.
Countrywide Moving & Storage looks at commercial relocations to explore new avenues and the flexibility to reinvent.
A technique used by the professionals is furniture positioning.
This is a method to create an outlook for your company by providing stimulation in the work environment along with designing a setting which makes your clients feel comfortable.
This ability takes the expertise of someone who is in the industry and understands marketing your business on a different level.
Every company should be given a prototype solution.
This is an original portfolio of advantages and disadvantages within your business sector.
The prospectus needs to contain a complete outline of cost analyst, budget, production expense and a plan to provide you with the least amount of downtime to your company.
An outsider looking in can provide you with feedback that you can not obtain anywhere else.
This is an experienced person who does not have a stake in the business so the advice given is without prejudice or judgement.
Our consulting services provides you with a transformation by using the transportation and information link.
Contact our consulting team to set up an appointment to discuss your company's future.