The interstate movement of household goods and personal possessions takes the coordinated effort of a team of professionals. Countrywide Moving & Storage continually strives to exceed our customer's expectations.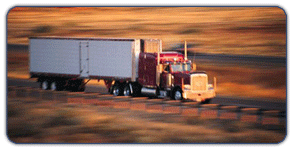 When planning your move, you will want an accurate estimate of your expenses beforehand. Countrywide Moving & Storage will provide, at your request, a non-binding or binding written estimate. Each has advantages, depending on your situation, so it's a good idea to understand the difference.
Non-binding means final charges are determined by the actual weight of your shipment and services rendered. Because the estimate is simply an approximation of charges, your actual cost may be different.
Binding is a guaranteed price for transporting those items on the Table of Measurements and for the packing and transportation-related services included on the Order for Service. However, if you chose to transport something not listed on the original binding estimate or additional services required, the estimate can be revised and charges adjusted accordingly.
Keep in mind, Countrywide Moving & Storage estimators are trained and skilled professionals – someone you can trust to provide you with a reliable estimate of charges.